Andrzej Fydrych "The coating" - the opening of the exhibition
25 February 2022, hour 18:00 - 21:30
BWA SOKÓŁ Gallery of Contemporary Art
The exhibition includes, among others, two cycles: "Audioforms", accompanied by the author's own musical composition and "Landscape", which takes up the relationship that occurs between the object and image.
Audioforms are a collection based on the PhD dissertation, in which the inspiration to create the paintings was derived from the author's own music compositions. The second cycle presented here – Landscapes – was created later. It deals with the relation between an object and a painting. Despite visual and ideological differences between these two collections, one can easily find significant similarities. In both cases we can observe a horizontal composition of images related to the space of imagined landscape. One can also discern the motif of pools, boxes that are either empty or filled with colorful liquid or other, ambiguous substance. However, it is the visible formal evolution that ties these collections. The paintings belonging to the Audioforms cycle are literally spatial works, that is, technologically they refer to relief which more evocatively emphasizes the issue of sound in the painting.

Andrzej Fydrych (1983) - Connected with The Strzemiński Academy of Art Lodz, where he currently works as an assistant in Studio of Painting Expression run by professor J. Trzcińska. Laureate of International Biennial of Graphic Arts in Ourense (Spain), Władysław Strzemiński competition in Lodz, winner of Lodz Eureka award and the main award of kaus International Graphic Art Center in Urbino (Italy). He also received an award from the City Art Gallery in Lodz. Finalists of such domestic contests as Festival of Polish Contemporary Painting in Szczecin. In 2018 he obtained a PhD degree in Art. Author of 15 individual exhibitions, participated in over 40 collective exhibitions. His works can be found in private collections in Poland and abroad as well as in collections held by institutions of culture. His main interests involve painting, graphic art and sculpture.


Attention.
Number of unvaccinated persons on Covid-19 limited. Unlimited number of people vaccinated for Covid-19 upon presentation of Union digital COVID certificate.

The meeting will be held under a sanitary regime. Please confirm your attendance before February 24, 2022 by phone: 18 53 40 663, 18 53 40 679 — from Monday to Friday, 9 a.m. — 4 p.m., e-mail: u.modliborek@mcksokol.pl or via the contact form available on the current website.
Photo gallery_opening of the exhibition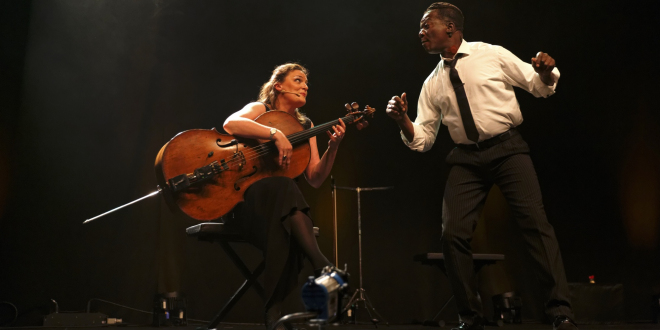 24 February 2022, hour 19:00
Lucjan Lipiński Hall, MCK SOKÓŁ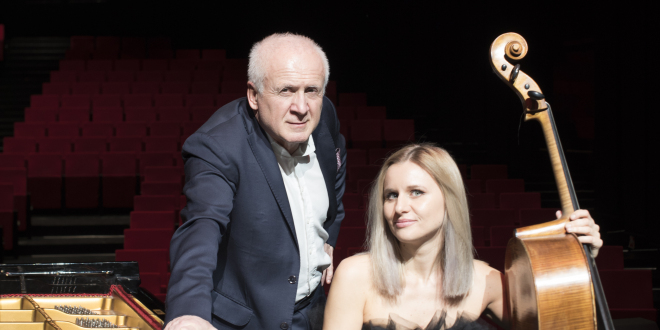 27 February 2022, hour 19:00
Lucjan Lipiński Hall, MCK SOKÓŁ